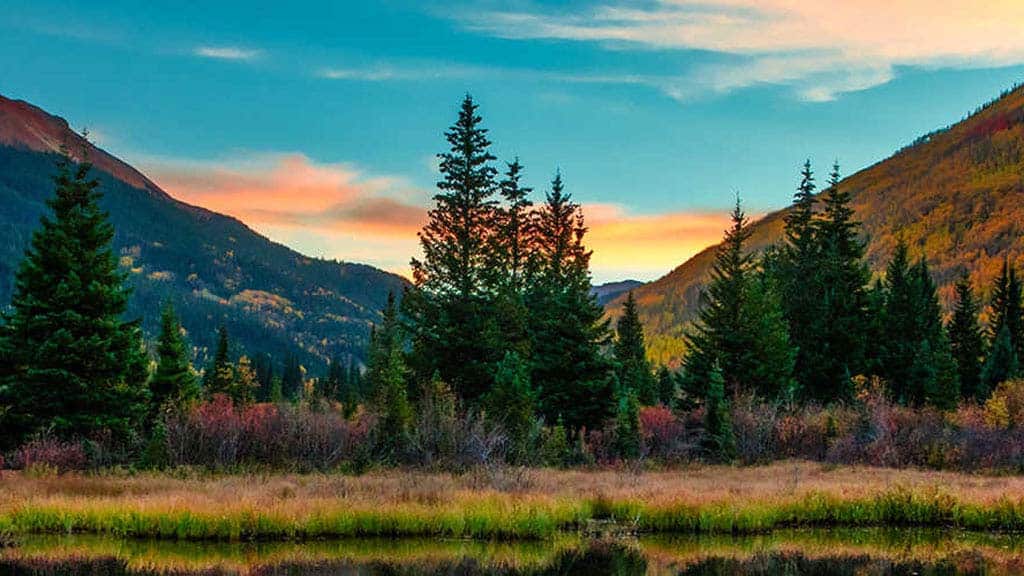 Not sure where to turn for expert heating and cooling services in Eastern Plains? Bryant Colorado has a network of highly skilled and experienced experts—get connected with a Bryant dealer who can provide all the installation, replacement, repair, and maintenance services your home needs. Go to our directory and find your heating, ventilation, and air conditioning (HVAC) expert.
Receive the HVAC services you need and increase your level of comfort. Our directory is filled with the most diligent and dedicated Bryant HVAC dealers in the industry. You'll never have to search for a Bryant dealer on your own ever again!
Air Conditioning (AC) and Cooling
Taking proper care of any system in your Eastern Plains home is critical—especially your air conditioning system. Whether it's time to replace your current system or you're looking for routine preventative maintenance, Bryant Colorado can connect you with a Bryant dealer to help. View our directory today!
If your system is at the end of its life span, consider upgrading to a more energy-efficient system so you can enjoy benefits like reduced utility bills and improved airflow. No matter what you decide, our Bryant dealers are here for you.
Thinking about upgrading the furnace in your Eastern Plains home? With all the different models to choose from, it can be downright overwhelming. That's where Bryant Colorado comes in—we'll connect you to a Bryant dealer who can discuss all the options available to you and recommend which model will work best based on your specific needs.
Need an issue with your current system addressed? Our Bryant dealers can inspect your system and provide any necessary repairs to ensure your heating system works efficiently
Just added an extra room or covered your garage into extra living space? Consider a ductless system. Bryant Colorado helps you get in touch with Bryant HVAC dealers who can install a ductless system in your Eastern Plains home and handle any HVAC needs you have.
Already have a ductless system but looking to have an issue repaired? Our Bryant dealers can assist with this too.
Start enjoying a more comfortable home here in Eastern Plains when you turn to Bryant Colorado and get in touch with a Bryant dealer who can improve your indoor air quality (IAQ). You can enjoy cleaner, fresher air and reduce the number of air pollutants inside your home. Finally, you'll have ideal air quality and can breathe easier.
When your heating, ventilation, and air conditioning (HVAC) system in your Eastern Plains home starts malfunctioning and requires a repair, nothing is worse than finding out the issue could've been prevented if you opted for routine maintenance. Don't make the same mistake twice!
Be sure to request preventative maintenance services. Bryant Colorado connects you with HVAC maintenance experts. Look at our directory to find your Bryant HVAC dealer. We have the most dedicated and highly skilled Bryant dealers in our network so you can trust you will receive top-quality service that supports optimal system efficiency and longevity.
When you need professionals to step in and install a new boiler in your Eastern Plains home, turn to Bryant Colorado and connect with one of our reputable Bryant dealers. You can count on each of the Bryant HVAC dealers in our network to be punctual, courteous, and friendly.
For a variety of heating services and excellent customer service, trust in our Bryant dealers. Safety and efficiency are top priorities. Get in touch with the best professionals in the nearby area who can take care of any boiler needs you have so you can remain comfortable in your home.
Operating a business here in Eastern Plains and in need of HVAC services? Whether you need a rooftop unit installed or heating and cooling equipment repaired, Bryant Colorado makes finding a highly trusted Bryant dealer easy—just browse our directory and reach out to an expert.
Leave all of your commercial HVAC needs to our Bryant dealers. Each of the dealers in our network is committed to excellence and will create a desirable atmosphere at your business.
If you don't already have a geothermal system to provide heating and cooling throughout your Eastern Plains home, you are truly missing out. These incredible systems collect and transfer heat from the ground and are extremely energy efficient.
Bryant Colorado can direct you to a Bryant dealer who can answer any of your geothermal heat pump questions and properly install the system for you. No matter what your geothermal heat pump needs are, our Bryant dealers will handle it.
No matter what heat pump needs you have here in Eastern Plains, it's never been easier to find a Bryant dealer than now, thanks to Bryant Colorado. Browse our directory and get connected with a Bryant HVAC dealer who can help you improve your indoor comfort.
Need expert heat pump installation? Or is there an issue that requires repair? Our network of Bryant dealers can take on any heating and cooling concerns you have. Find the Bryant professional you need today.
It's important to keep your indoor humidity levels in check—you do want to feel comfortable in your Eastern Plains home after all! When you need a trusted expert to ensure your home has an adequate humidity level, turn to Bryant Colorado to get connected with a nearby professional in the field. Go ahead view our directory of Bryant dealers today.
Opt for expert whole-house humidifier installation so you never have to worry about having poor humidity levels in your home. Prevent mold and the negative health consequences that can come with it by turning to one of the Bryant dealers in our network.
When the time comes for zone control system installation or repair in your Eastern Plains home, look to Bryant Colorado and find a Bryant dealer near you. Our network is composed of HVAC experts. Each of our Bryant dealers can provide any zone control service you need. Start enjoying optimal control over the temperature of different areas of your home and experience a level of energy efficiency you've never had before.
Get Connected With a Bryant HVAC Dealer
SERVING FORT MORGAN, FORT LUPTON, BURLINGTON, WALSENBURG, WRAY, JULESBURG, LA JUNTA, LAMAR, SPRINGFIELD, STERLING, KEENESBURG, CHEYENNE WELLS, BRUSH, ELIZABETH, WATKINS, STRASBURG, DEER TRAIL, BENNETT