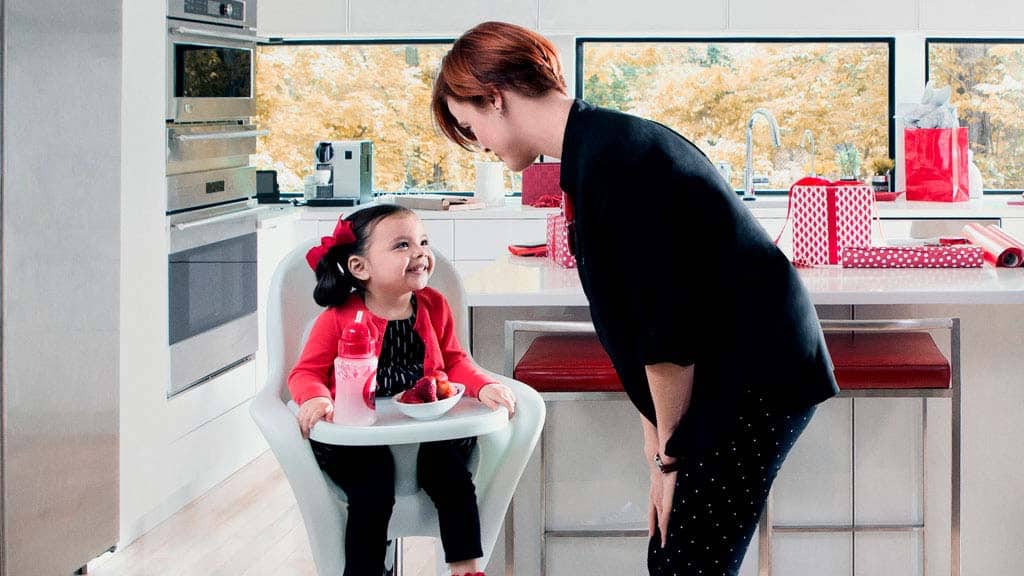 Do you ever wish you could control the temperature of one area in your Colorado home without changing it anywhere else?
Maybe your spouse or kids prefer a lower indoor temperature, but you find yourself freezing every time they adjust the thermostat. Or maybe, you have an addition or finished basement that seems to get too hot in the summer and too cold in the winter.
Installing a zone control system in your home is the perfect solution!
With zone controls, you'll be able to adjust the temperature in specific areas (or zones) of your home, and all other areas will remain unaffected.
Are you ready to zone your home? Bryant Colorado has a network of licensed Bryant dealers here to assist you in Southern Colorado, Northern Colorado, Eastern Plains, Western Slope, Denver Metro–West, Denver Metro–East, Denver Metro–North, and Denver Metro–South.
Keep your heating, ventilation, and air conditioning (HVAC) system from overworking itself by constantly trying to get your entire home to reach a target temperature. Go for a zone control system so you can ensure each area is just as comfortable as the next!
What Is a Zone Control System?
A zone control system allows you to control the temperature in different parts of your home. Compare that to your current system that only allows you to set one temperature for every room.
How Do Zone Controls Work?
Each zone has a thermostat so that you can set that zone to your preferred temperature, and it won't impact any other areas of your home. Mechanical dampers installed in your air ducts open and close to direct the airflow based on the thermostat settings.
A control panel allows you to adjust all the zones from your favorite chair. Choosing your preferred temperature has never been easier.
Zone Control System Installation and Replacement
Allow your Bryant HVAC dealer to install your system so that it provides comfort for years to come. Bryant is a leader in zoning. Just take a moment to look at our Bryant Colorado Dealer Directory. Find an expert near you so you can get started on adding zone controls inside your home and living in a more comfortable environment.
What Are the Best Areas for Zone Controls?
The best areas for zone controls are the ones that could use extra heating and cooling support. Is your second story usually warmer than the main level? Designate the upstairs floor as a zone for added comfort. Are you having trouble heating or cooling a converted garage or renovated attic? Zoning lets you control the temperature in that specific area.
How Many Zones Can an HVAC System Have?
Your home can have as many zones as you see fit. You can zone one room or an entire floor. It's up to you. Think about the areas of your home that have drastically different and varying temperatures. Your Bryant dealer can help you figure out the best locations to designate as zones to ensure your home provides comfort no matter where you go!
Zone Control System Repair
If you already have zone controls set up in your home, but your zone control system is not working as it did previously, reach out to a Bryant dealer through our directory. Bryant HVAC dealers are experienced with all types of zone control issues and can diagnose the problem. When you need your system operating efficiently, trust Bryant to get the job done. Enjoy the comfort of your home again.
Here are a few zone issues you might encounter:
Thermostat problems
Damper issues
Control panel connections
Bryant Colorado links you to nearby HVAC professionals that can quickly troubleshoot any issues with your zoning systems. You can count on Bryant to handle all your HVAC issues throughout the year.
Zone Control System Maintenance
Routine maintenance helps ensure your zone control system works as efficiently as possible. With maintenance services performed by our Bryant dealers, you will get assurance that your system is running appropriately.They will address all problems, and you will reduce the risk of feeling uncomfortable for even just a moment!
Contact a Bryant Dealer for Zone Control Services