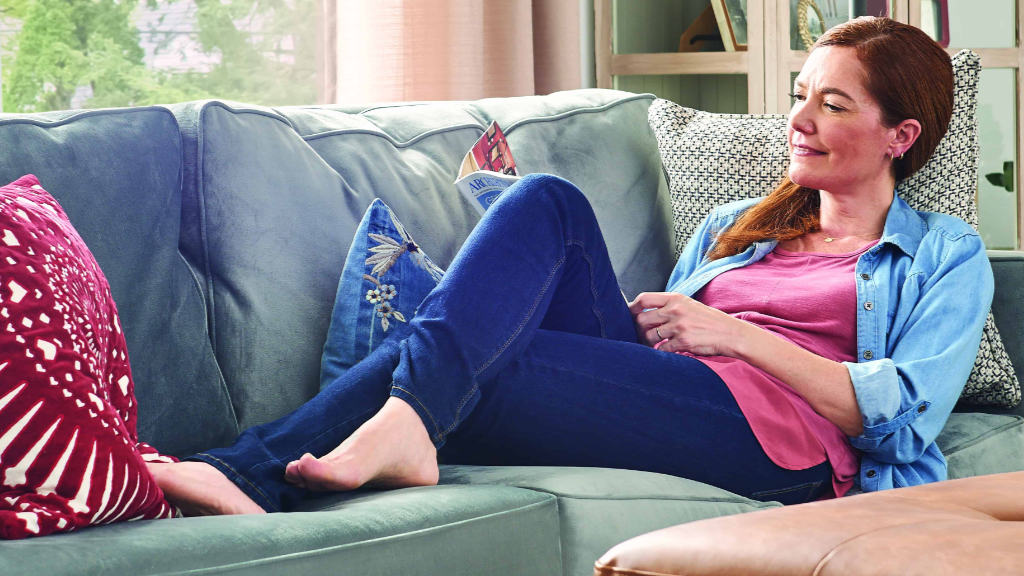 Cooling Services in Colorado
Is the hot weather dragging you down? Let Bryant keep you cool.
A Bryant air conditioner (AC) provides the ultimate cooling experience for your Colorado home. Purchase a high-efficiency 1-stage or 2-stage unit to meet all your cooling needs—or upgrade to a variable-speed model that offers you even more control over your comfort and energy use.
Our Bryant air conditioning units operate whisper-quiet while keeping your entire home comfortable on the hottest of days. They add an inviting layer of comfort as they balance your home's humidity levels and maintain your indoor air quality (IAQ). These award-winning models are a perfect fit for any lifestyle.
Enjoy the heating and cooling services you deserve. Let Bryant Colorado connect you to a Factory Authorized Bryant Dealer in your area. We have a network of heating, [ventilation], and air conditioning (HVAC) dealers in Southern Colorado, Northern Colorado, Eastern Plains, Western Slope, Denver Metro–West, Denver Metro–East, Denver Metro–North, and Denver Metro–South.
Meet Our Award-Winning Bryant Dealers
Trust is a critical ingredient in finding the right company to service your heating and cooling equipment. Bryant Colorado only works with reputable dealers that build their success through hard work, professionalism, and integrity.
Your nearby Bryant Factory Authorized Dealer keeps up with all the latest trends and innovations in the HVAC industry. They understand your equipment is a significant investment. They do not take shortcuts when it comes to your safety and comfort.
Quality products and top-notch service—welcome to Bryant.
Colorado Air Conditioning Installation and Replacement Services
Installing your HVAC equipment is every bit as important as the equipment you purchase. You can trust Bryant dealers to install your system the right way so that it provides optimal service for years to come.
Bryant dealers understand how to integrate newer equipment with your existing system. They take the extra time to ensure everything fits together and operates efficiently. If there ever is an issue, you can count on them to address it right away.
Each dealer is highly skilled, knowledgeable, and helpful. They will gladly discuss the different systems, prices, features, and warranty coverage available. Let Bryant Colorado connect you with a dealer today.
Finding the Right HVAC Equipment for Your Home
Many installers recommend systems that are too large or too small for the size of your home. An incorrectly sized HVAC unit will use more energy than necessary or struggle to heat and air condition your entire home.
Not Bryant. Your Bryant dealer will perform a thorough in-home load analysis to determine which equipment combinations fit your home and your family's needs. They will take into account the square footage of your property, insulation, window surfaces, and other factors. Your system needs to fit your home like a glove.
Let Bryant Colorado connect to a nearby dealer who can install or replace your next piece of equipment.
It could be a rattling noise you never heard before or a patchy spot in your home that never feels comfortable. If you detect a problem with your air conditioning system, call your Bryant dealer right away. More often than not, a qualified technician can address a minor problem before it turns into a costly repair.
Here are five warning signs to watch out for:
First, check your thermostat. Is it set to the right temperature? A lack of cool air could also mean a problem with your compressor, or it could be a sign your system's coolant levels are too low. A Bryant dealer will quickly figure out the issue and address it.
Unusually high energy bills often indicate your system is struggling and overworking to keep up with the temperature demands.
Inadequate airflow can indicate problems with your compressor or even the fan motor on your furnace. Be sure to change your air filter according to the manufacturer's guidelines. You may also want to schedule a company to clean your air ducts.
4. Moisture, leaks, or ice build-up
Any leaks or accumulation of moisture or ice around your air conditioning system indicates a problem. A lack of airflow over your air conditioning coil can cause the copper line set to freeze up and stop working. Another cause may be your coolant levels.
You know the sounds your system makes when it turns on and off. Rattling, squealing, grating, rumbling, or grinding sounds are warning signs that something is wrong. Never ignore an unusual noise because your system still switches on and off. It could lead to further, costlier problems.
Still unsure of the problem. Let Bryant Colorado help you find a Bryant dealer in your area to help resolve the issue.
Air Conditioning Maintenance
According to the Department of Energy, routinely replacing your HVAC air filter can lower your air conditioner's energy consumption by up to 15 percent.
Maintenance matters. A Bryant dealer can help you develop a planned maintenance schedule for all your heating and cooling equipment that makes sense for your budget and needs.
Avoid letting dirt accumulate on the outdoor condenser coils. Remove any foliage or debris around the outdoor unit to promote a stronger airflow. Check the condensate drain to keep it from clogging up. A clogged drain allows for more moisture in the air.
Taking these simple steps, along with scheduling annual tune-ups for your air conditioner, furnace, or heat pump, gets you the best return on your HVAC investment. Preventative maintenance keeps your system running at peak capacity and helps it reach its expected service life.
Ask your Bryant dealer about joining one of several maintenance plans tailored to save you money.
Let Bryant Colorado Connect You With a Cooling Expert