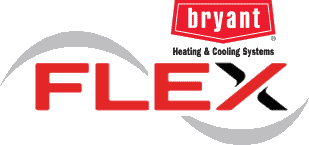 Don't dismiss the difference a new, state-of-the-art Bryant heating or cooling system can make for your comfort. Bryant Flex makes a new Bryant system more affordable than ever.
Contact your local Bryant dealer to learn more about the savings, credits, rebates, and even financing options that make Bryant's advanced and reliable units the economical choice.
A new Bryant system provides not only ideal comfort, but long-term savings. Creating the ideal indoor environment also means giving you the comfort you want without breaking the bank. Our Bryant systems were created using industry-leading technologies that can help minimize energy consumption by only using it when needed. This helps the planet and keeps your energy costs down. It's a win-win.
Our industry-leading products give you real energy savings:
Gas furnace - up to 98.5% Annual Fuel Utilization Efficiency (AFUE)
Central air conditioning - up to 26 Seasonal Energy Efficiency Ratio (SEER) and 16.5 Energy Efficiency Ratio (EER)
Heat pump - up to 24 SEER, 15 EER, and 13 Heating Seasonal Performance Factor (HSPF)
Learn more about the extended savings a new Bryant system can provide your home, contact your local Bryant dealer today!