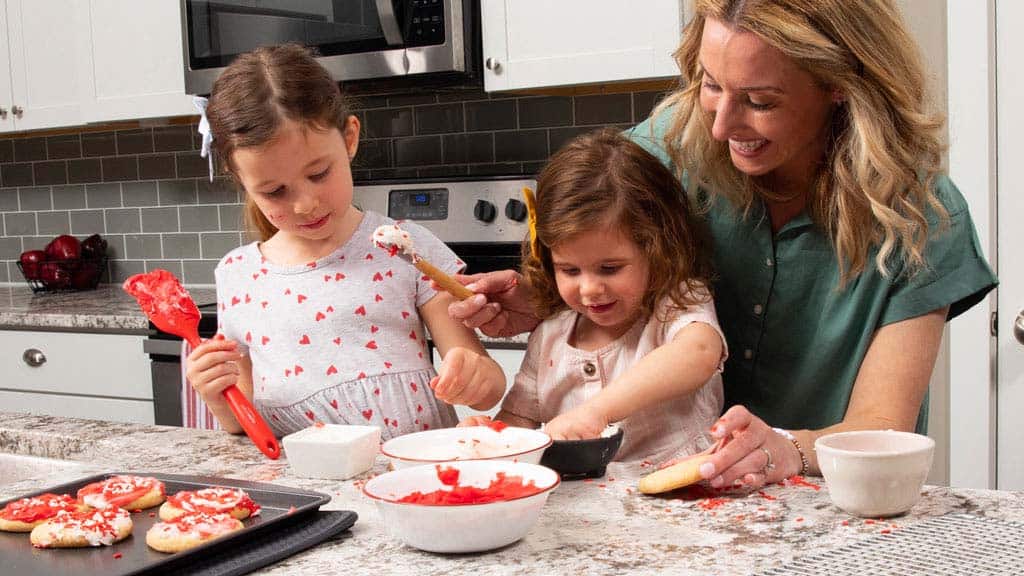 With all of the benefits that heat pumps offer, it's no wonder why they are becoming a popular alternative to traditional heating, ventilation, and air conditioning (HVAC) methods.
Instead of pairing a furnace with an air conditioner (AC), a heat pump works alone to provide both heating and cooling to your home.
Heat pumps don't generate heat like a furnace—they transfer it to and from inside your home, allowing for greater energy efficiency and in the most environmentally-friendly way.
Ready to install a heat pump inside your home? Or is it time for a replacement or repair to ensure your system operates at ideal capacity? Let Bryant Colorado help you find an experienced and highly skilled Bryant HVAC dealer in Southern Colorado, Northern Colorado, Eastern Plains, Western Slope, Denver Metro–West, Denver Metro–East, Denver Metro–North, and Denver Metro–South.
What Advantages Do Heat Pumps Provide?
Curious about installing a heat pump in your home but still debating on whether you should or not? When you upgrade to a heat pump, you can expect to enjoy many benefits. Here are just a few of the many advantages a heat pump offers:
Single-system approach for heating and cooling
Reduced noise
Increased energy efficiency
Savings on your energy bills
Less carbon footprint
Which Heat Pump Is Best for My Home?
There are three main types of heat pumps:
New to heat pumps? Consider going for an air-source heat pump—it's the most common type. Air-source heat pumps provide heat by extracting warm air from outside of your home and moving it inside. In order to cool the inside of your home, a heat pump works in reverse by transferring the warm air from inside of your home to outside.
If you live close to a lake or pond, a water-source heat pump could be the right heat pump for your home. You can always depend on a water-source heat pump to provide adequate heating. Unlike an air-source heat pump that can struggle in subfreezing temperatures, a water-source heat pump takes advantage of the relatively constant water temperature.
Also known as a ground-source heat pump, this heating system is the most efficient model on the market today. Heat is transferred to and from below the surface, where the temperature remains within a consistent range. Enjoy the greenest option with little maintenance required!
What Is a Dual-Fuel System?
A dual-fuel system is another way you can experience the benefits of a heat pump. Instead of choosing a heat pump to be the only heating source for your home, you can pair an electric heat pump with a gas furnace to create a dual-fuel system.
Air-source heat pumps can struggle to provide adequate heating when the outdoor temperature drops below freezing. With a dual-fuel system, the furnace kicks on when it gets super cold outdoors. On a more moderate winter day, use the heat pump and save on energy costs.
What Is a Dual-Source Heat Pump?
A dual-source heat pump is another system offers tremendous efficiency. It pairs an air-source heat pump with a ground-source system. Heat is extracted from two different sources: the air and the ground. Enjoy comfort and cost savings with a dual-source heat pump.
Heat Pump Installation and Replacement
Ready to speak with a heat pump professional? Be sure to find your Bryant dealer on our Bryant Colorado Dealer Directory. Your HVAC expert will provide trusted installation services. Go over the different types of heat pumps that are available to you.
Are you experiencing one problem after another with your heat pump? When the time comes to replace your heat pump, there's no greater team of professionals to trust than the Bryant dealers listed on our directory.
Your Bryant HVAC dealers can help you determine which model will work best for your home and install it the right way to keep it running efficiently for many years to come.
Already have a heat pump but experiencing trouble? Heat pumps are great systems, but you never want to let seemingly minor issues continue—it could lead to worse problems and expensive repairs. Find a Bryant dealer on our directory who can inspect your heat pump, inform you of the situation, and help you get your system back to optimal efficiency.
Here are a few common signs your pump needs repair:
Your heat pump fails to heat or cool correctly
The blower stops working
Your heat pump turns on and off frequently
You hear rattling noises
Your heat pump does not run
While heat pumps typically require less maintenance than other heating and cooling methods, you should receive maintenance services at least once a year. Doing so helps ensure it is operating efficiently and provides the opportunity to catch and resolve any issues with your system before they have a chance to develop or become too costly.
Talk to your Bryant Dealer about joining a maintenance plan to save money on service calls, parts, and repairs. Many of these plans offer priority service and deep discounts.
Find a Bryant Dealer for Your Heat Pump Needs